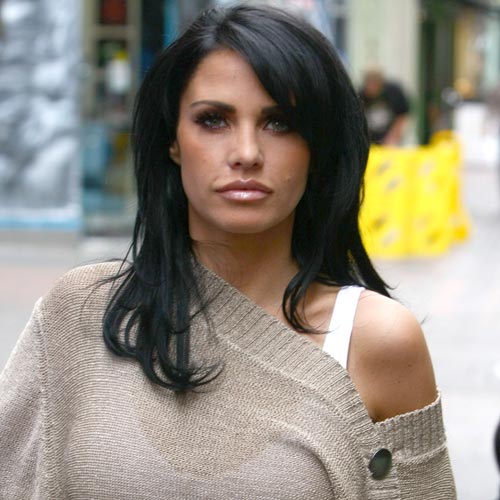 British model Katie Price is a beautiful woman, she currently resides in England and can be seen on several different TV shows. She also helps with charities, has written children's books, and is one of the few models who is not ashamed to have a real, healthy body instead of the stick thin figure that so many of them have.
Katie Price Updo Hair
Always beautiful, Katie's hairstyles are copied by women all over the world. One popular look is where she has medium length hair that is parted in the middle. Her hair is cut into layers and these are allowed to frame her face. This style is suitable for any woman, not just a model, and you can change the look by where you part your hair and how you handle your bangs. Add a pretty clip to give your hair even more personality. However you wear it, make sure that you have lots of volume in your hair so that it will stay beautiful all day long. This is also an easy style to pull back if you want to.
Katie Price Ponytail Hair
Another great style that Katie wears is long wavy hair. Her long hair is parted in the center and has beautiful waves through it. To get her look, all you need are large hot rollers, or a large barreled curling iron. Curl your hair and when the curls are cool, use your fingers to loosen them into the waves that you want. You'll get bigger, fuller waves if you use large hot rollers and smaller ones if you use small hot rollers. The same applies to curling irons.